Reading Museum has delivered a loan service to schools for almost as long as it has existed. Records show that loans were made by T. W. Colyer, Superintendent of the Museum, to Reading schools in 1911. The service grew to around 2000 collections of artefacts and pictures, covering the whole of the school curriculum and reaching all schools in Berkshire. 
Since the very beginning of the loans service, Reading Museum has recognised the value of using real objects to promote learning. Whether in the museum or the classroom, children enjoy handling all sorts of museum objects, helping to bring a subject to life. 
Our success in keeping our loan collection for so long comes down to the way in which it is fully integrated in the real soul of the museum. All the team know about the service, and it is used both for loans to schools and for education within the museum. Visitors can see objects from the collection and, at the present time,  most of it is stored in full view of the public so that they can see us at work. The objects are from the main museum collection, they are accessioned in the same way as any other object that you see in the museum.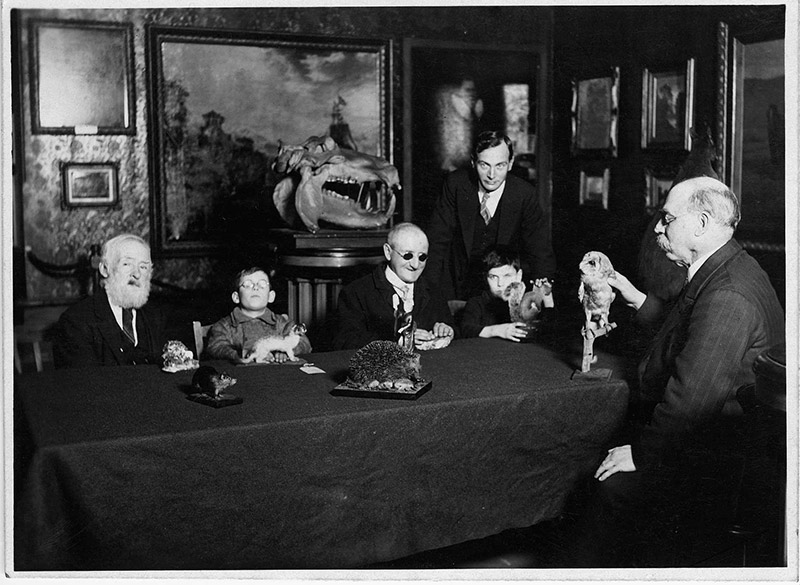 Blind people handing objects at Reading Museum in 1930
In 2004 a major Heritage Lottery Funded project called Outside the Box started and involved a wide ranging review of the loans items. Older packaging was replaced, notes were re-written and boxes were withdrawn or re-worked to suit the needs of a modern classroom environment. New metal cases were introduced, objects are now packaged in museum grade material which both supports the object and protects it from damage in transit.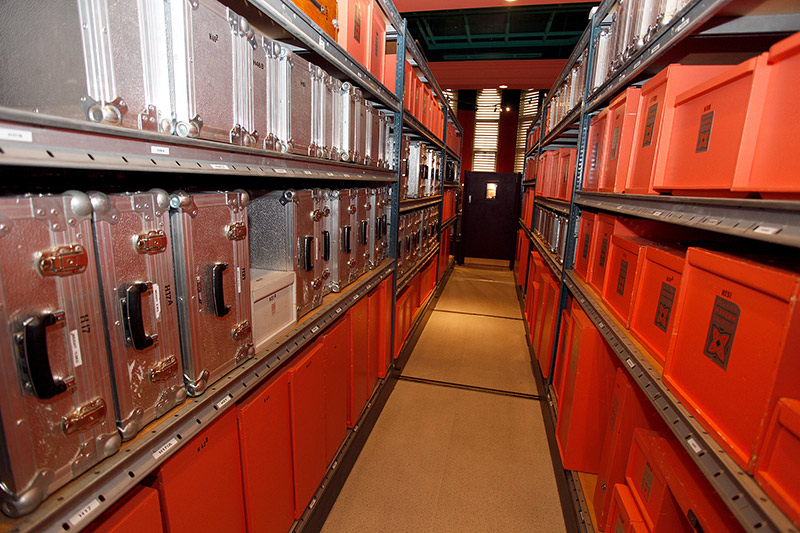 Just some of our 1500 loan boxes
Reading Museum offers many educational opportunities - children can visit the museum to learn, they can take part in one of our many educational sessions,  or they can use our vast catalogue of items to help with research. Important as these things all are, the thrill of holding a real museum object cannot be replicated. The excitement that a child feels when they realise that they are holding something in their hands that was created or used hundreds or even thousands of years ago cannot be replaced by any other sort of learning. 
We aim to inspire children to engage with learning by offering them real experiences that are difficult to replicate in any other way. We hope that in doing this some of these young learners will be encouraged to follow a learning journey that they had never even thought of. For us the object offers young people the motivation for learning, and the chance to feel a sense of belonging to the past, enabling them to explore and find their place in the world today.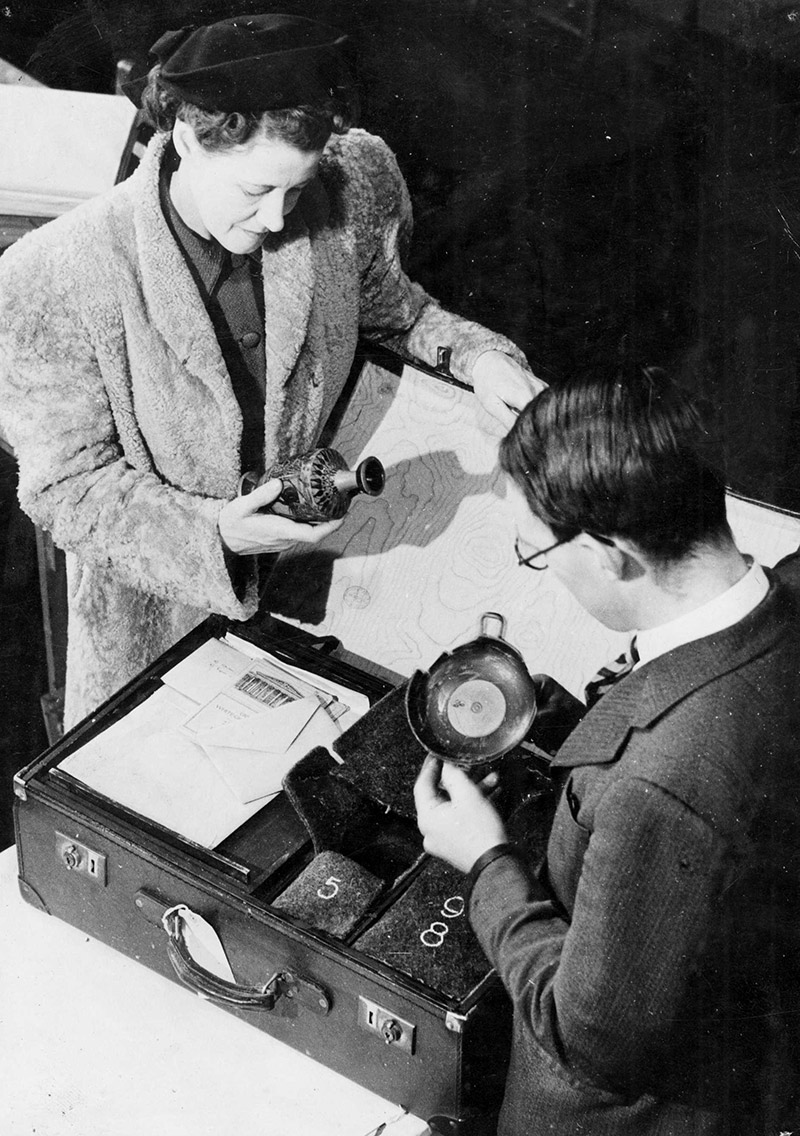 Handling Greek pottery in the 1950s
Object handling is the very beginning of learning, when a child first explores the world around them it is objects or 'things' that they first encounter and have to work out how each thing has a place in the world around them. As children progress in their learning the objects take on greater significance and the questioning and enquiry begins, 'what is it?', 'how does it work?', 'what is it for?', 'who made it?', 'when was it used?', 'where is it from?'. These questions help the child to find out more about a particular subject or idea. Exploring real objects and finding out more about them helps the child to gain confidence in their learning and become interested in a particular thing. 
Each new school year brings new challenges, curriculums change and budgets are stretched, but in the end children need to learn from the reality that is around them, and the opportunity to handle real museum artefacts is one that many will remember for a long time.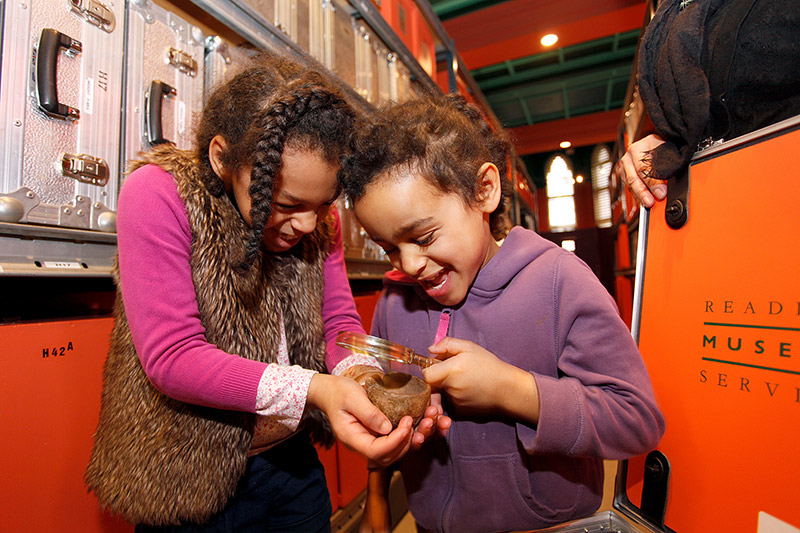 Enjoying exploring objects in one of our loan boxes