Audrey Gregory - Friends of Reading Museum committee member
A medical doctor, now retired, is quietly absorbed in his study at 'Hurstbourne', Alexander Road, Reading, revising a socio-historical memoir of St Mary Bourne in Hampshire, the country district where for 35 years he spent his professional life. The year is 1879, and our author, Dr. Joseph Stevens, has just recently begun a second career as antiquarian that will lead to his appointment as Honorary Curator of Reading Museum in 1884, after its opening a year earlier.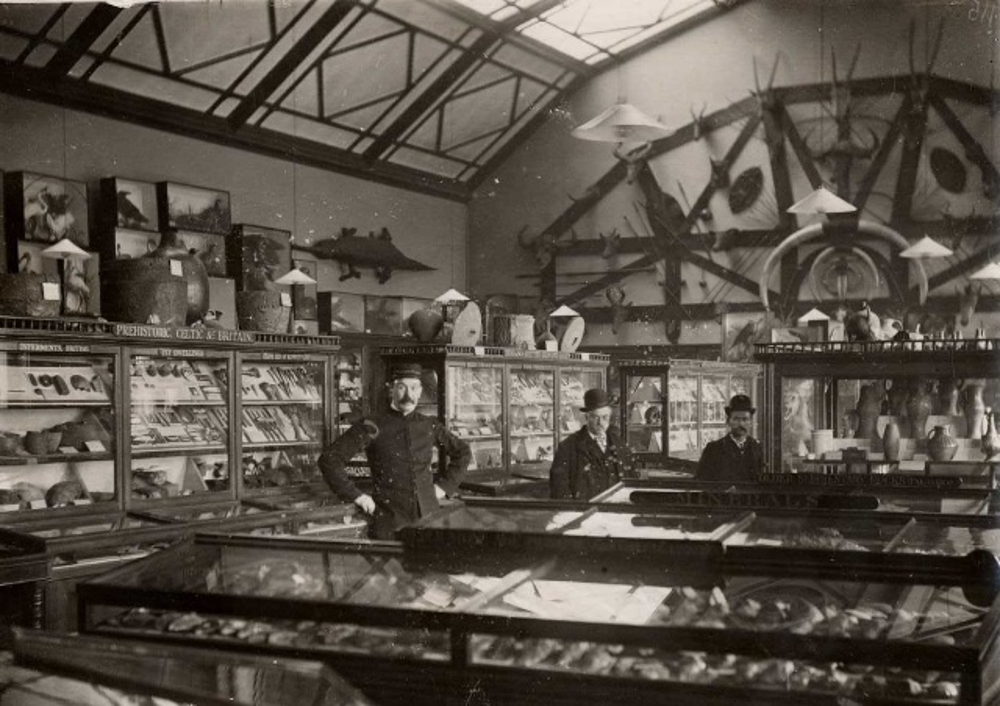 Reading Museum 'Gallery 1' in 1903
Dr. Stevens moved to Reading after committed practice as apothecary, surgeon, and Area Medical Officer, for St Mary Bourne, a parish three miles from Whitchurch, in Hampshire. His medical practice was grounded in practical pharmacology and emerging public health and welfare improvements; and his training and qualifications gained by hard graft and some good fortune, a bequest from an uncle having part-funded his medical studies.
Dr. Stevens remained, throughout his lifetime, a man of pragmatic action and philanthropy, a person of some considerable influence, who made a difference to the lives of those amongst whom he lived and worked. His reporting, as Medical Officer, of the spread of disease by polluted water and poor hygiene, informed support for key public health legislation, such as the 1866 Sanitary Act, hastened by the last national cholera epidemic. And reflecting these commitments, a year after taking up residency in Reading, he returned to St. Mary Bourne to be presented with a silver casket 'in recognition of the lengthened and kindly manner in which he had worked among the poor of the parish'.[i]
Outside his medical practice, Dr. Stevens epitomised the most earnest of Victorian scientific enquirers in his fascination with local history, geology, botany, and archaeology; and in the careful detailing of finds and collections. Whilst enjoying these pursuits as an amateur in his spare time, his commitment was always that of a professional, as demonstrated by his local council membership of the British Archaeological Association.
While living in Hampshire many distinctive archaeological finds were recorded, in particular,  Neolithic  implements, later donated to Reading Museum. When the London and South Western Railway line was cut between St Mary Bourne village and the Hurstbourne Estate, he was appointed surgeon over part of the line, which afforded opportunities for archaeological research leading to valuable chalk fossil finds.
On arrival in Reading, Dr. Joseph Stevens built on and extended his practical and scholarly interests, thus bringing to the town and his new task, a long-standing commitment to social history and the value of archaeological and geological research and collections. He later discovered Palaeolithic implements in the Reading drift gravels; and excavated sites at Gas Works Lane and Cemetery Junction, in Reading. All the finds, including medieval pottery, again were gifted to Reading Museum; and throughout these researches he was a prolific author of related publications.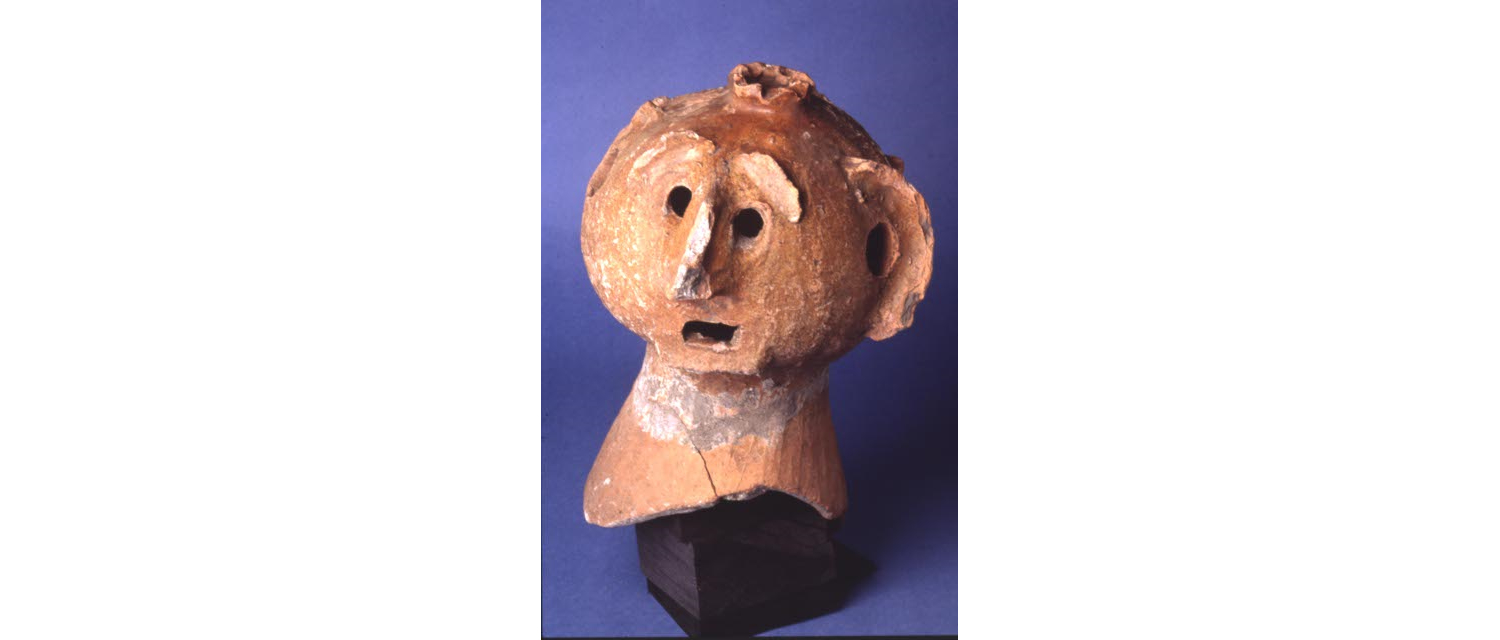 14th century roof finial found in the bed of the River Kennet at Reading Gasworks, 1880. This is displayed in the Story of Reading Gallery.
In approach to curation, our first honorary curator again proved to have great foresight, ''anticipating many aspects of modern museum practice''.[ii] In particular, he is remembered as having taken a lead in the repatriation of objects and in archaeological conservation. A past curator of natural history at Reading Museum, David Norton, cites, by way of illustration, two characteristic examples of practice, noting that: ''at the sale at auction by the vicar of St. Mary Bourne of its church's 17th century chained bible stand, Stevens bought it for Reading museum, but later, when its significance was appreciated, presented it back again to the same church''; and, ''Steven's refusal of a chipped off stone fragment from Stonehenge and argument that acceptance would encourage further destruction'', urging ''that a committee be formed to protect the monument.'' Likewise, Dr. Stevens can be viewed as ''a pioneer in seeing museums not as cabinets of curiosities but as places of education and particularly of their localities'',[iii] this being well-illustrated in a letter written to Dr. Jamieson Boyd Hurry, (1857 - 1930) fellow Reading medical doctor and historian, author, and generous public benefactor, keen to expand involvement in the developing civic collection:
"I am glad to read your letter, and thank you for it. I have heard from a friend in London that too frequent demonstrations do not benefit museums in the long run. We might say what matter if they benefit the people. But it may be replied that a demonstration at a case might lead superficial people to believe that all has been said that can be said, and thus make them careless in looking for themselves…I have sent a list of some objects, which will form subjects for half an hour, say not oftener than once a month. If you thought proper to read the list at one of your meetings someone present might wish to demonstrate. But, as you now know well, do let me ask you to have none but such as have a practical knowledge of the subject, otherwise the collection, which is now fairly immature, is made to appear more so than it really is, which of course would not tend to strengthen the character of the museum in the estimation of visitors." [iv]

Letter from Dr Hurry to Dr Stevens (Berkshire Record Office)
Here, in a singular and wise voice, Dr. Stevens expresses due regard for the developing  museum collection and its reputation , whilst also emphasising the quality of learning experience that might best be promoted and encouraged.
By 1891 Dr. Stevens had spent twelve good years actively promoting  Reading Museum; and we now find him, mid-day on 20th August, seated on a stage in the small Town Hall, about to be formally presented with his own marble bust. The bust had been commissioned in his honour, and paid for by public subscription, and intended to be placed in the entrance to the museum. Tributes paid on this occasion include acknowledgement of important negotiations with the 3rd Duke of Wellington, of Stratfield Saye, over the loan of the first season's  work from the Society of Antiquities excavation at Silchester; again highlighting the effectiveness of this Honorary Curator's persuasive skills.
In sympathy with Dr. Stevens and his enterprising nature; and in admiration of the energy and dedication that created Reading Museum, we might, on visiting, drop a few coins in the donation box beside his bust, reflecting, as we do so, on the Victorian legacy of local public museums; of health and educational improvements; and on the cultural benefit brought to our lives by the figure dignified in this sculpted memorial.
Thanks to Stuart Kennedy, previously Assistant Curator, Reading Museum, for background information; and The Berkshire Record Office, for granting permission to reproduce images D/EX/1454/1 and  D/EX 1432/5/2.
This is an amended version of an article included in the BAfM Journal, Issue 121, Spring/Summer 2017.
Bibliography
i  Isherwood, John (2015) Dr. Joseph Stevens of St. Mary Bourne, p.17
ii  Ibid, p. 20
iii Ibid, p. 20
iv The Berkshire Record Office, Item D/EX/1432/5/2: Letter extract from Joseph Stevens to Dr. Hurry
Further reading
Isherwood, John (2015) Hampshire Papers (Series 2), Dr. Joseph Stevens of St. Mary Bourne: Public and private health in north-west Hampshire c. 1835 - 1900: Hampshire Field Club and Archaeological Society. This fascinating publication, charting Dr Steven's medical career, and contribution to public health awareness and protection, is usually available for purchase from the Reading Museum shop.
Stevens, Joseph, (1888) A Parochial History of St. Mary Bourne, with an account of Hurstbourne Priors, Hants: copy lodged in Reading Central Library Local Studies Collection
http://www.stmarybournerevisited.co.uk/p.4, for a short  article on Dr. Stevens at St. Mary Bourne
Reading Museum objects online, linked to Dr. Joseph Stevens:-REDMG: 1974.288.1 black & white photo of the doctor; REDMG: 1948.141.1 illustration & text from 'Municipal Punishments in the Middle Ages (1882), written by Dr. Stevens; REDMG: 1978.31.1 illustration from 1882 pub., above; REDMG: 1978.8.1 Illustration , with notes, of a Gypsy encampment, taken from Dr. Joseph Steven's Diary Book, 1883 to 1898;
and linked to Dr. Jamieson Boyd. Hurry:-REDMG: 1930.48.1, for a photographic portrait and brief biography
The Berkshire Record Office (BRO) items: D/EX1454/1 and D/EX 1432/5/2
The Times Obituary for Mr. (Dr.) Joseph Stevens: ''Obituary.'' Times (London, England) 8 April 1899:13 The Times Digital Archive