This popular gallery tells the story of Huntley & Palmers, Reading's world famous biscuit makers. Discover how Huntley & Palmers pioneered the mass production of biscuits and why Reading became known as the 'Biscuit Town'.
You can see and hear what factory life was like for Huntley & Palmers' thousands of workers, through oral history, photographs and historic film, including the earliest surviving film of a British factory.
 
Gallery highlights
Almost 300 decorative biscuit tins as well as advertising and artefacts
An African thumb piano made from a recycled H&P biscuit tin
A biscuit supplied to Captain Scott's ill-fated Antarctic expedition
The rude 'Kate Greenaway' biscuit tin that embarrassed the biscuit company!
Explore online
Lovely Museum. Memories of Huntley & Palmers biscuits.

- Reading Museum visitor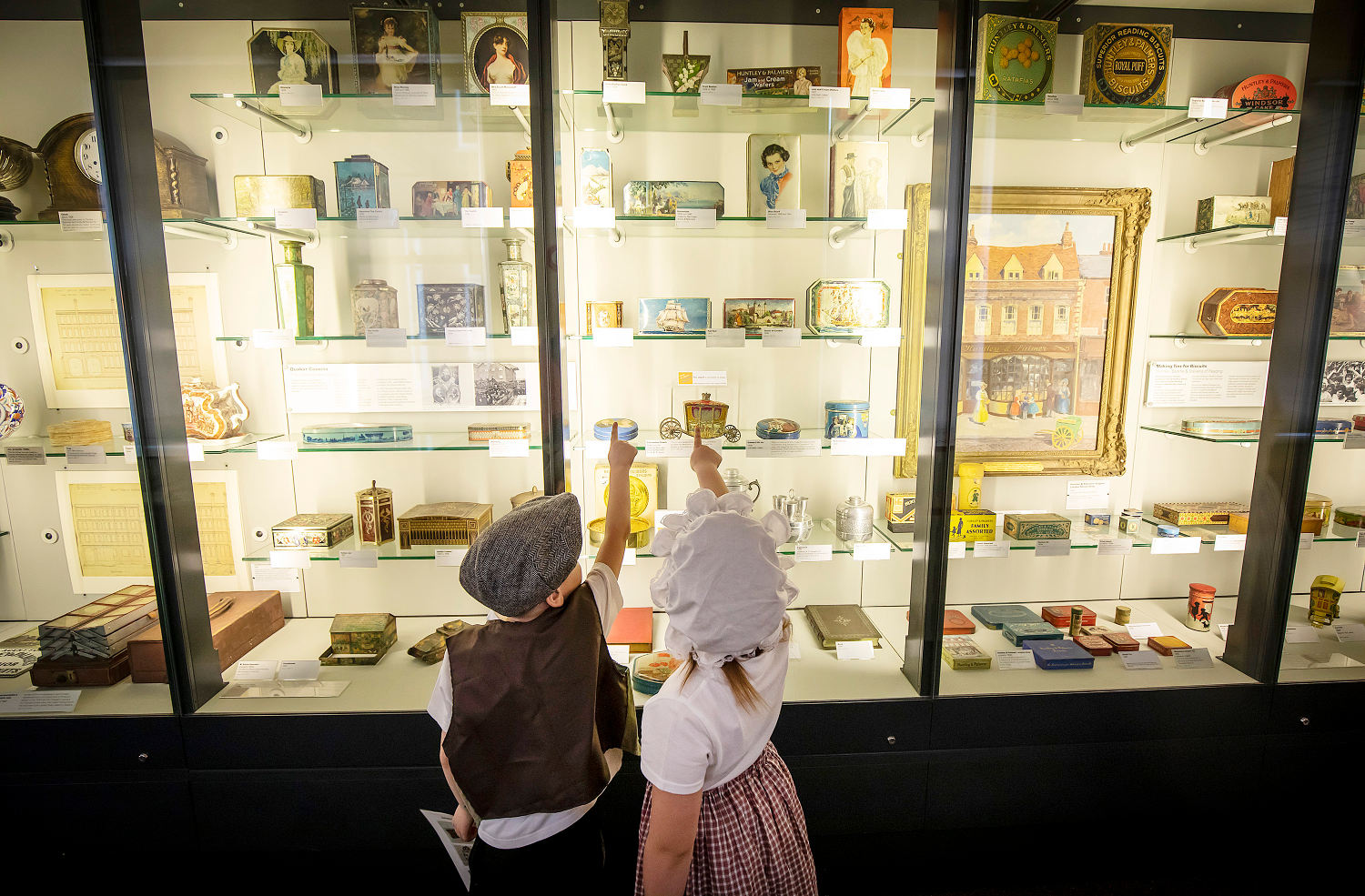 Children looking at Huntley & Palmers biscuit tins