This exhibition would not have been possible without the generosity of those within Reading's Italian community. Their time, memories and photos have made this exhibition possible. Grazie a tutti, thank you everyone!
This space forms part of a growing digital archive of voices, stories and oral histories provided by members of Reading's Italian community. To meet the Italians who helped inform this exhibition, discover the range of recordings below.
Pietro and Antonietta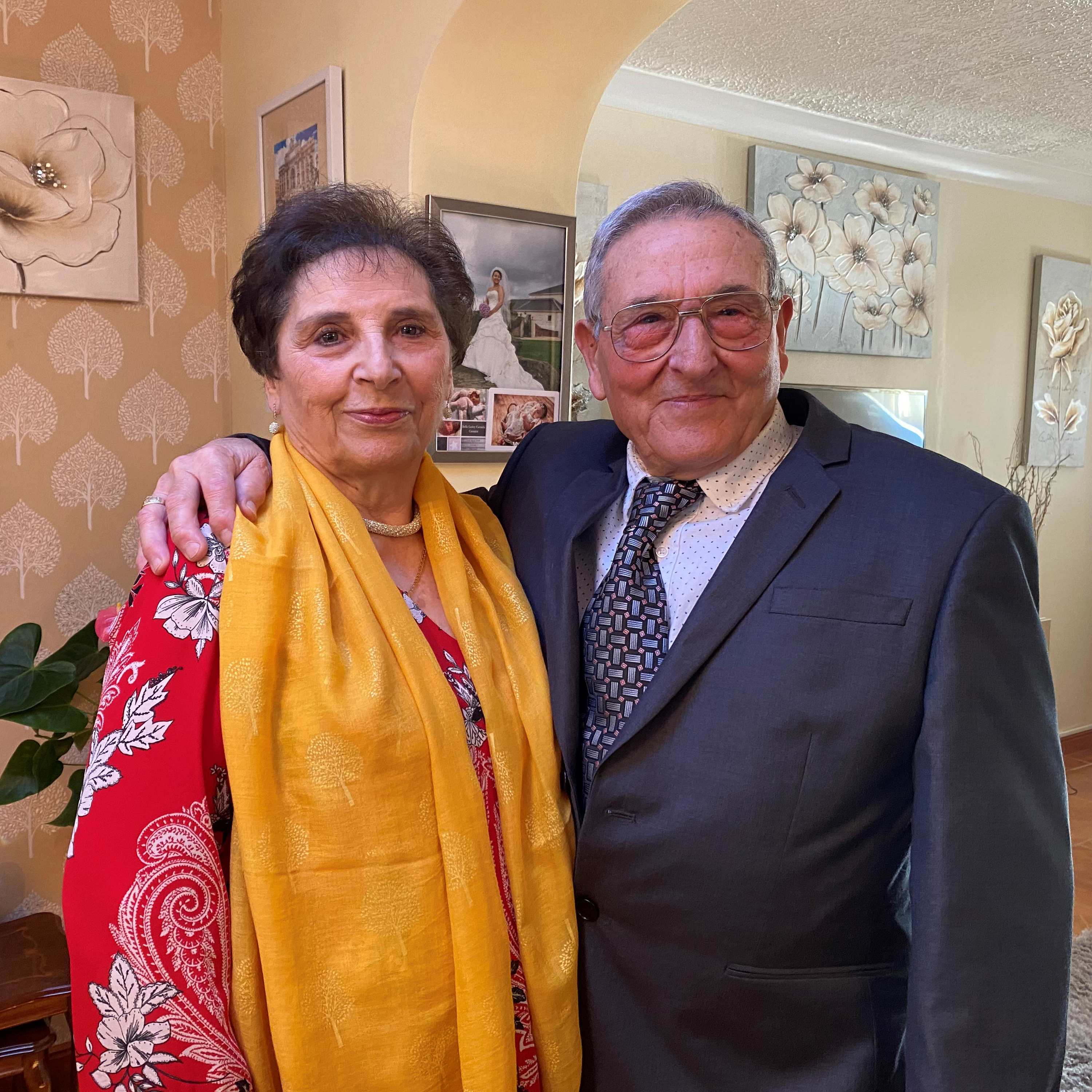 Pietro was born in 1942 in Torre Le Nocelle, Italy. As a child he had a very difficult upbringing: he was expected to work long hours on the farm and lived in a house with only one room which he shared with his mother, grandfather and three sisters. After hearing how his sister had successfully found work and a home in Reading, he decided to do the same. Pietro and his wife Antonietta arrived in the town in March 1964. The journey of a migrant is long and tiring. Pietro describes his experiences of travelling to England during the 1960s.
Antonietta was born in 1945 in Torre Le Nocelle, Italy. After spending all of her childhood and adult life working and on her family's farm, Antonietta wanted something different out of life. She came to Reading with her husband in March 1964 and was a live-in domestic worker for a family on London Road. Over her 57 years of living and working in the town, Antonietta has had a variety of jobs. In the 1970s, she started working in the Gillette factory along the Basingstoke Road, where she stayed for 21 years.  
Rocco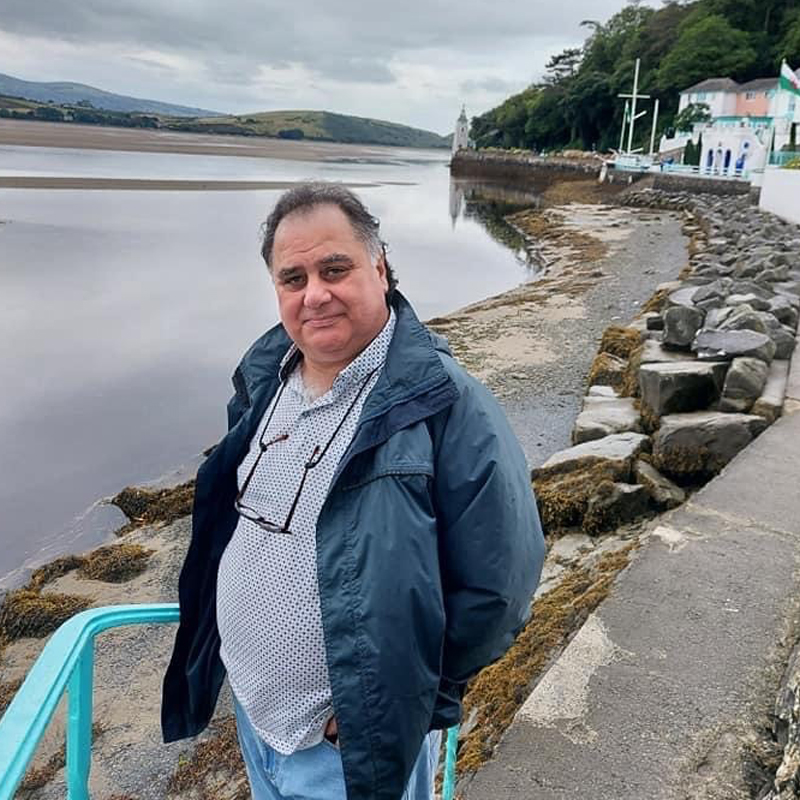 Rocco came to Reading in 1978 at just fifteen years of age. He had been working in his town's local barber shop in Forenza since he was eight years old, but he was not getting paid. Rocco's family heard that there was an Italian barbers shop on Cemetery Junction looking to employ a barber. Seeing this as a great opportunity for their son to learn the trade properly, Rocco's parents bought him a one-way ticket to Reading. Arriving in the town as a fifteen-year-old boy was a lonely and isolating experience, but Rocco slowly made friends with other local Italians. Here, Rocco discusses what he would get up to as an Italian teenager in Reading.
Angela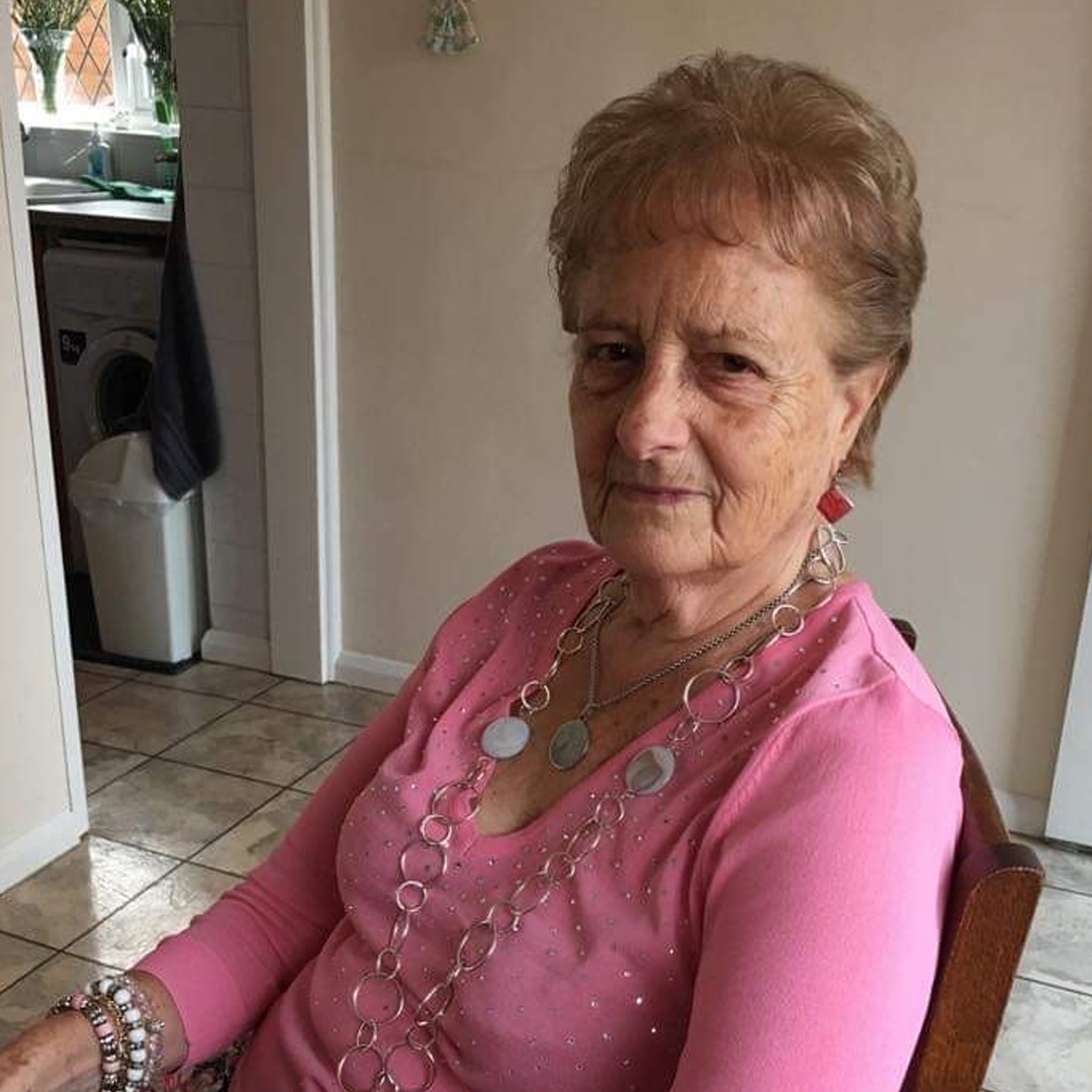 Angela was born in 1934 in Città Sant'Angelo near Pescara, Italy. At eighteen years of age, Angela left her home town with her fiancé for England in search for a better life. They arrived in the 1950s and initially lived with Angela's sister in Hurst. However, after finding a job and house in Reading, Angela decided it was here that she wanted to raise her family. Alongside her husband, Angela has lived in Reading for over 50 years. Despite living very happily in Reading, Angela has never forgotten the day that she left Italy and all her family and friends behind.
Ciriaco
Ciriaco is son to two Italians migrants: both from Southern Italy. His parents arrived in Reading in the 1960s to work. Ciriaco has lived and worked in Reading his whole life and has fond memories of the town and its Italian community. He remembers growing up amongst the first generation of Italians who arrived and settled in Reading in the 1950s and how they would socialise at Italian dances as a way of maintaining that important connection with their home.
Giulio and Mena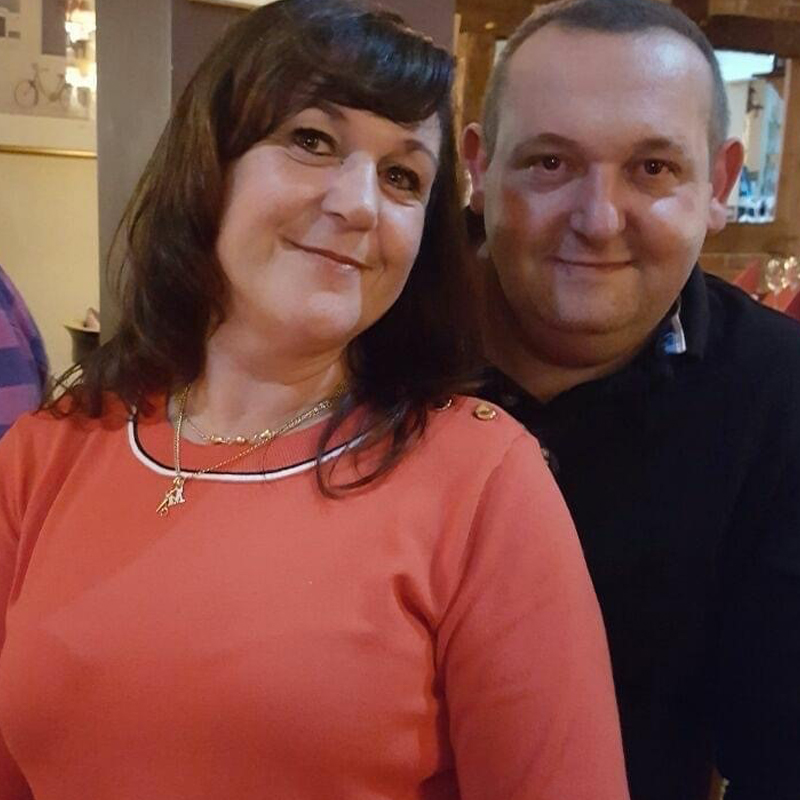 Giulio and Mena are brother and sister and the son and daughter of Italian migrants. Their parents came to England from Southern Italy during the 1960s to find work. As children, they lived together in a house along De Beauvoir Road. They went to school in Reading and have lived and worked in the town for most of their adult lives. Even though Giulio and Mena grew up in Reading, they had a very traditional Italian upbringing, which sometimes brought its own challenges.
Teresa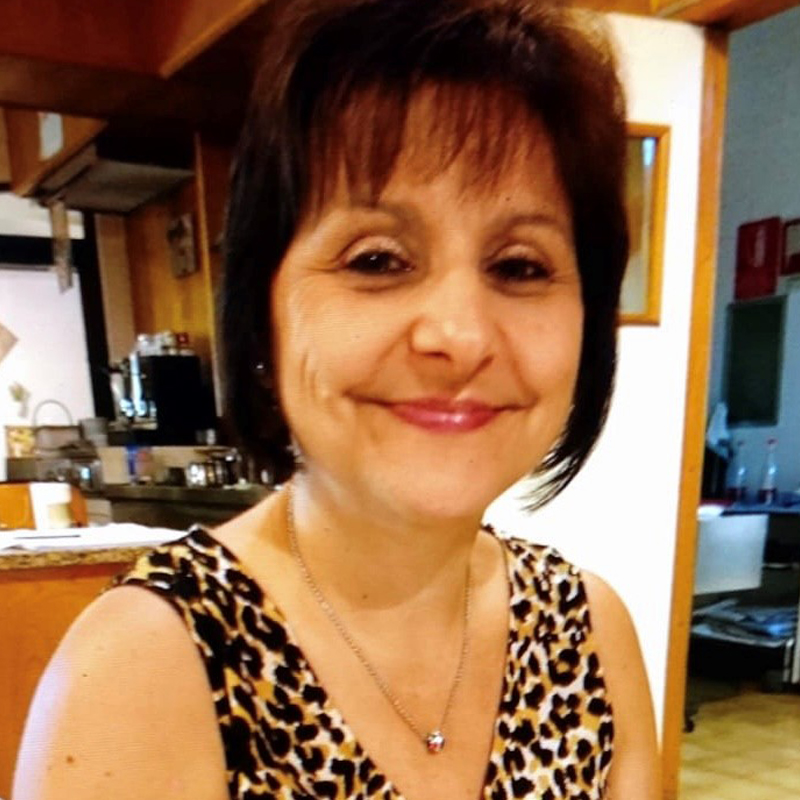 Teresa was born in Reading in 1965. Her parents arrived in the town in 1964 from Torre Le Nocelle to work and better their living conditions. Similar to all the other Italians living in Reading, Teresa experienced a very traditional Italian upbringing. While Teresa loves being Italian, she always wonders what her life could have been like if her parents stayed in Italy.
Jacky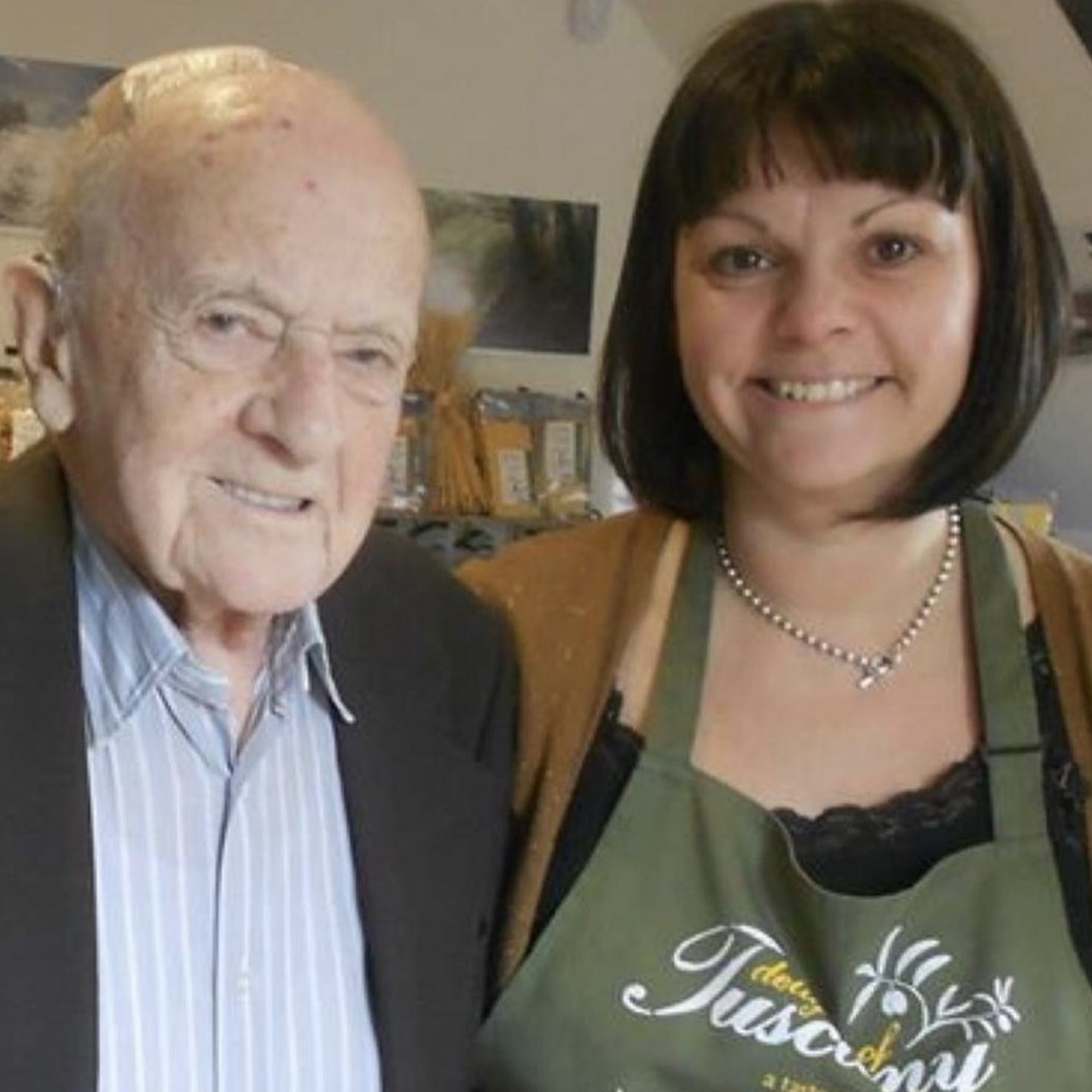 Jacky's great-grandparents arrived in England from Reggio Calabria, Italy. She grew up in Reading during the 1970s cooking alongside her Italian grandfather, who she is seen pictured with here. Jacky's love of Italian food and culture evolved into her business Delights of Italy which could be found on Meadow Road in Lower Earley. She sold everything Italian and ran pasta- and pizza-making workshops. 
Toni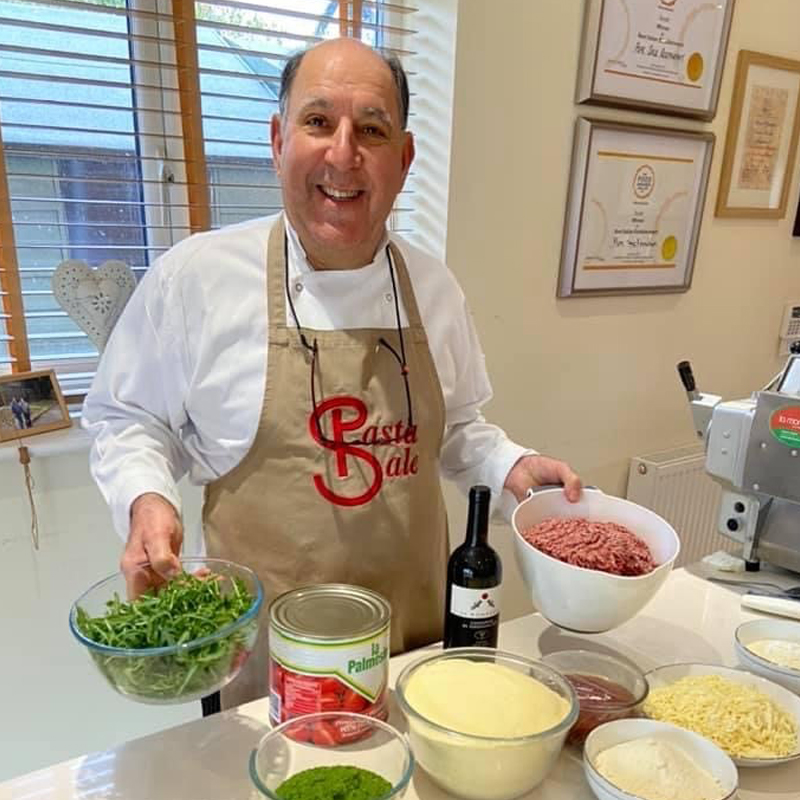 Toni was born in Orosei in 1958, a small seaside town on the east coast of Sardinia. Hoping to pursue a career within the restaurant business, he came to England in 1981 and worked in his friend's restaurant in London. In 1998, Toni opened his own restaurant, Pepe Sale, on Queens Walk, Reading, where he was known for making his fresh pastas. While Toni does not own this restaurant anymore, it can still be found on Queens Walk. Still inspired by his Italian heritage and love of fresh pasta, today Toni runs his pasta-making workshop, Pasta Academy, from his home in Caversham.
Paolo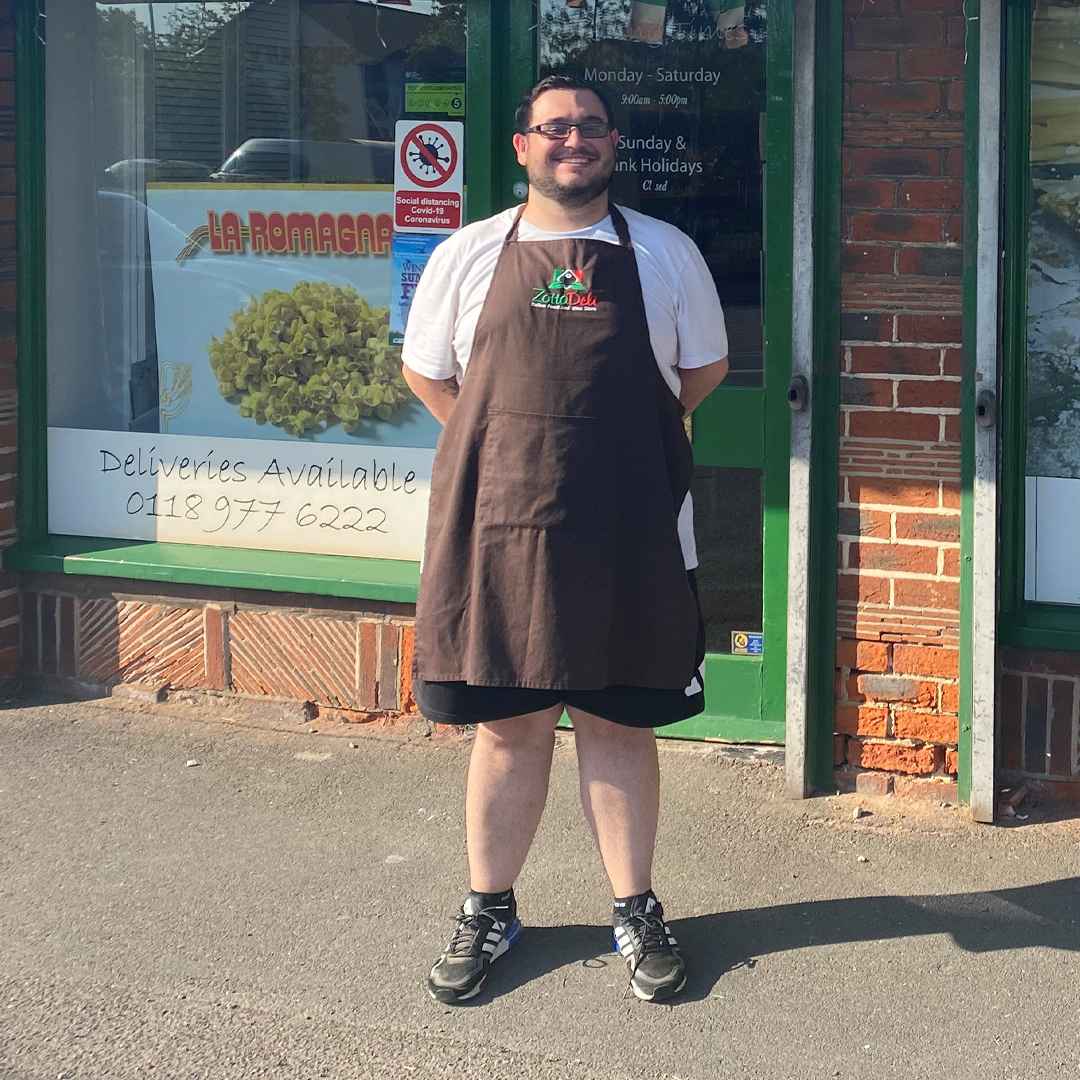 Paolo is the proud manager of his family's Italian delicatessen, ZottaDeli, which is along the Reading Road. While Paolo lives and works in Reading, he has a strong Italian heritage. Both of his parents are from southern Italy. Embracing their love for their country, its food and its culture, the deli opened in 2014 to serve its local Italian community as well as others wishing to try Italian cuisine. Speaking to Italians on a daily basis, Paolo holds a strong understanding of what Reading's Italian community looks like today. 
Share your story
This work started as an MA Public History final project. However, the wealth of material and history which this project has unearthed has highlighted that there is so much more of Reading's Italian history out there which is still yet to be discovered and documented.
As older generations of Italians pass on and newer ones are born into the community, it is important that the memories and stories of those before us are preserved. If you are of Italian descent and are connected to Reading in some way, we would love to hear from you! Share your story with us to help enrich our archives and understanding of Reading's Italian community.
Get involved, or find out more, by contacting Lydia at readingslittleitaly@outlook.com. Alternatively, you can contribute to this project via History Pin.
Feeling inspired?
Oral history is a way of learning about past events by talking to people who lived through them. You can conduct your own oral history by interviewing your family members, neighbours or other friends and acquaintances. This is a great way for both children and adults to learn more about their past and add to our growing archives on Reading's Italian history.
A how-to guide for conducting an oral history
The first stage is to find an interviewee. The person that you speak to has to have consented to the interview before it takes place. Here is an example of a consent form which your interviewee will need to sign before the interview.
Feel free to use this form as a template. Kids, talk to your teacher to help you come up with your own.
Consent forms are key to the oral history process. This is because it is important to respect the person you are interviewing. They also need to be comfortable with the process, trust you, and are happy to speak to you.
Interviews are usually recorded so you will need a device to record the interview on. A smartphone with a recording application is often good enough.
After your interviewee has signed the consent form, the interview can take place. Start by making sure the device is recording the interview. Then ask your interviewee their name and date of birth. You can then ask them questions about their history. Here are some questions which you can ask them.
​Feel free to add your own questions as the conversation develops. It is important that you listen to what your interviewees say. You can then ask them more questions about the stories they tell. Try not to talk over them or correct them.
Before you finish the interview, ask your interviewee if they would like to add anything else. When you have finished the interview, make sure you thank your interviewee for their time. You can now stop the recording.
Share your findings with us and continue capturing your family's history!