The Oxford Road Stories is the outcome of a research projected conducted by the High Street Heritage Action Zone team in partnership with the University of Reading, as part of the High Street Heritage Action Zone pilot project Re-imagining the High Street through your stories. The project took place in 2020-2021.
Three local artists; Baker Street Productions, Gemma Anusa and Caroline Streatfield have now been commissioned to create new art pieces for the Oxford Road inspired by these Oxford Road Stories. These art pieces will celebrate the history, heritage and vibrancy of culture of Reading's Oxford Road.
We would like to give special thanks to the University of Reading; Dr Sally Lloyd Evans and the team of community researchers Alice Mpofu-Coles, Robyn Woronka and Toby Barlow for their fantastic work collecting the stories and interviews that you have explored in this online exhibition.
Thank you to Katie Amos at Reading Library, and to Brendan Carr and Matthew Williams from Reading Museum for providing many of the accompanying photographs from both the Reading Library local studies collection and the Reading Museum online collection.
And last but not least thank you to the Oxford Road community for embracing the project and for sharing their incredible stories with our team.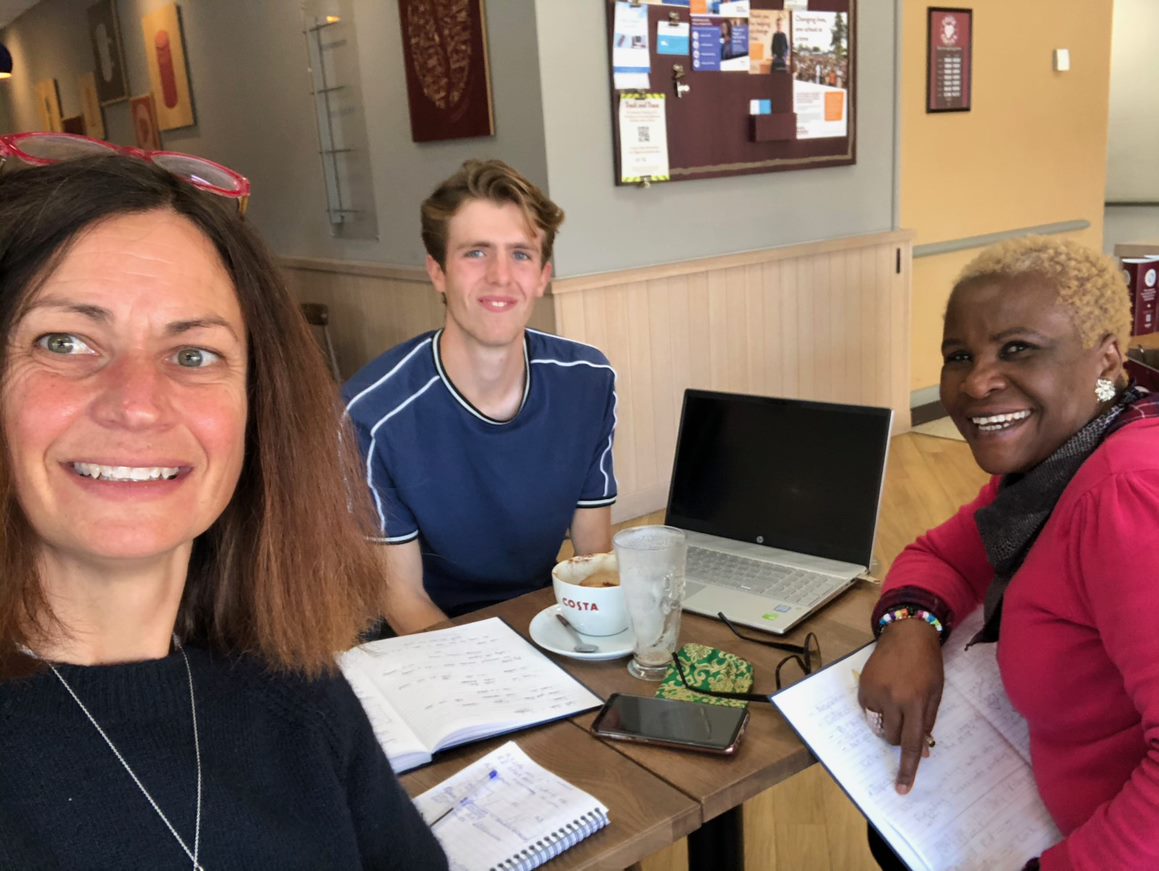 Robyn Woronka, Toby Barlow and Alice Mpofu-Coles working on the pilot research project