Italians have been settling in Britain for hundreds of years. The first Italians to arrive were merchants and businessmen from Northern Italy during the fourteenth century. They docked in Southampton and settled in London.  
Over the next centuries, a steady stream of Italians arrived from different walks of life. From the 1880s, this number grew rapidly. These were now mostly unskilled immigrants from the South and political refugees fleeing a newly unified Italy.
Italian migration to Britain in the 20th century
At the beginning of the 20th century, migration to Britain remained low. The 1905 Aliens Act denied entry to 'undesirable immigrants'. Between 1901 and 1911, the number of Italians born in Britain rose only by 1,000. Numbers declined further in 1915, when 8,500 Italian men returned to Italy to fight for their country.
The interwar period saw the lowest emigration rates from Italy. The 1919 Aliens Registration Act and 1920 Aliens Order restricted immigration as migrants now required a work permit. Moreover, the National Fascist Party in Italy passed laws limiting emigration because Italy needed workers. These made it increasingly difficult for Italians to leave their country.
This rise of fascism in Italy caused British Italian fascist groups to emerge across Britain. During the 1930s, tensions rose between the two countries, culminating on 10 June 1940 when Italy declared war on Britain. This sparked a night of anti-Italian street rioting. Italian shops were raided across the country, and 4,200 'suspicious' British-Italian men were arrested and sent to prisoner camps. Anti-Italian feeling spread across the country, isolating many of its Italian families. 
After the war, relations improved. Britain needed workers, and in 1945 an agreement was reached between the British Ministry of Labour and the Italian Government, allowing Italian migrants with permits to come to Britain through various schemes. Although from all over Italy, the majority of Italians that came to Britain travelled from the southern regions of Campania, Calabria and Basilicata.
The standard of living for most Italians in southern Italy was very low. Northern Italy was industrial, prosperous and full of opportunity, whereas the rural towns and villages of the south were characterised by agricultural labour. Poverty, unemployment and illiteracy were widespread.
North and south
For the people of southern Italy, life was hard.
We had to eat what we could find [...] some days we went without eating [...] we worked very hard to survive.

- Pietro (a first-generation Italian migrant)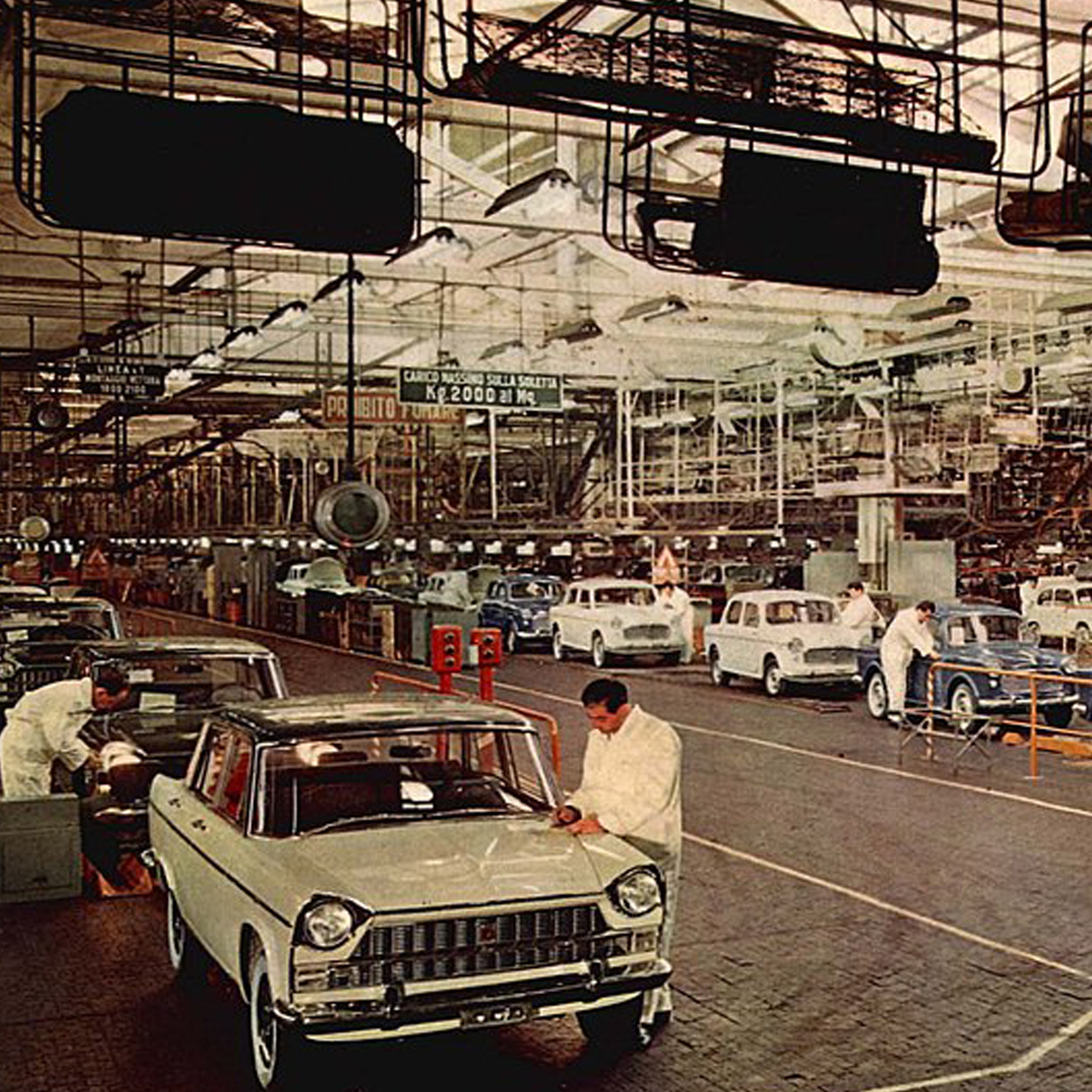 Workers in a Fiat factory in Turin. 1961.
We were so strict. I wanted a pair of nylons [stockings] and I used to say to Mum, "Surely, Mum, you can give me 50 lira to let me buy a pair of stockings?" But Mum used to say, "Angela you break my heart darling, but I haven't got the money".

- Angela (a first-generation Italian migrant)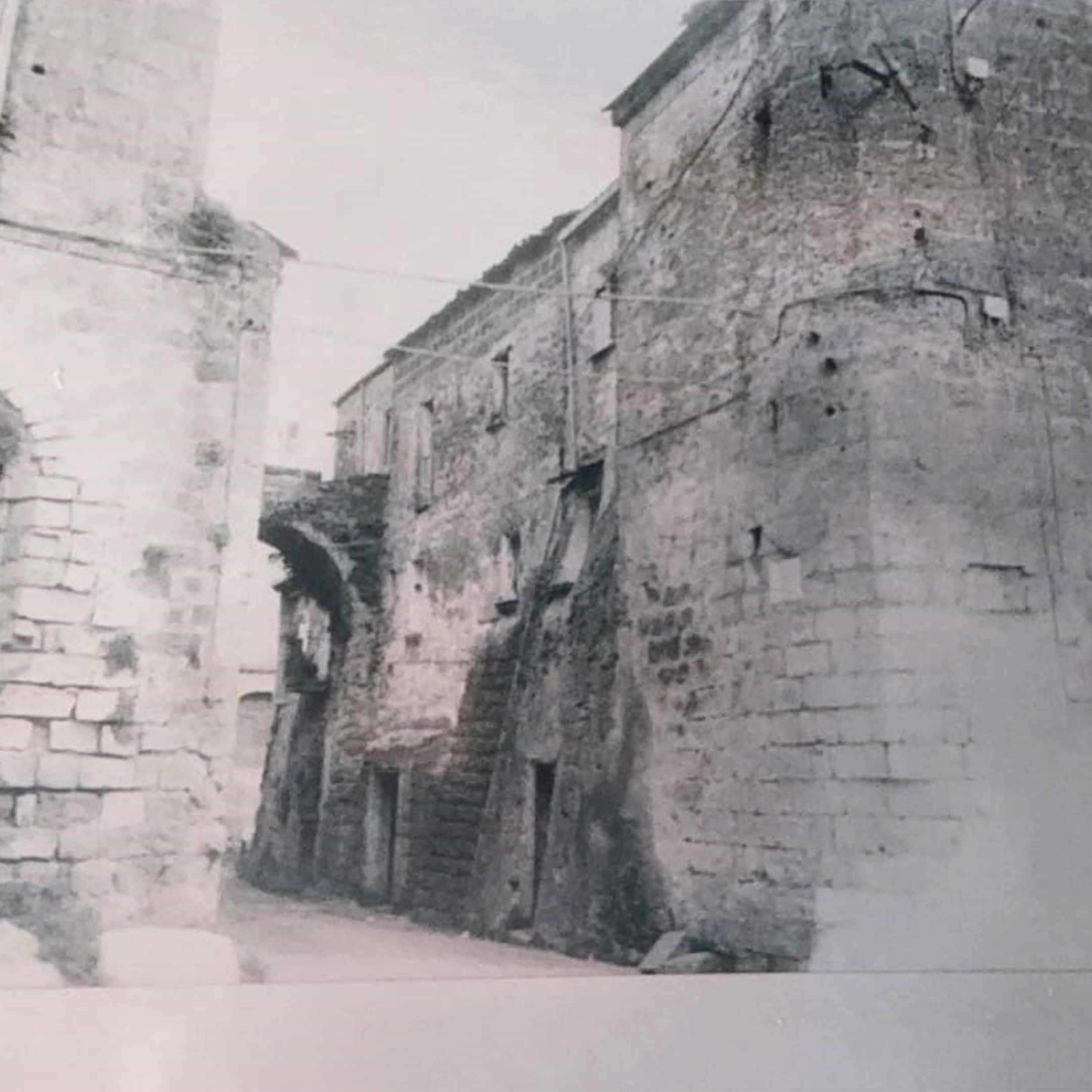 Santa Croce. A small rural town in Campania, Southern Italy. 1960s.
I can remember my dad was sharing a piece of bread and he gave it to me and my sister [...] we used to say, "Daddy, what about you?" He would say, "I'm not hungry".

- Antonietta (first-generation Italian migrant)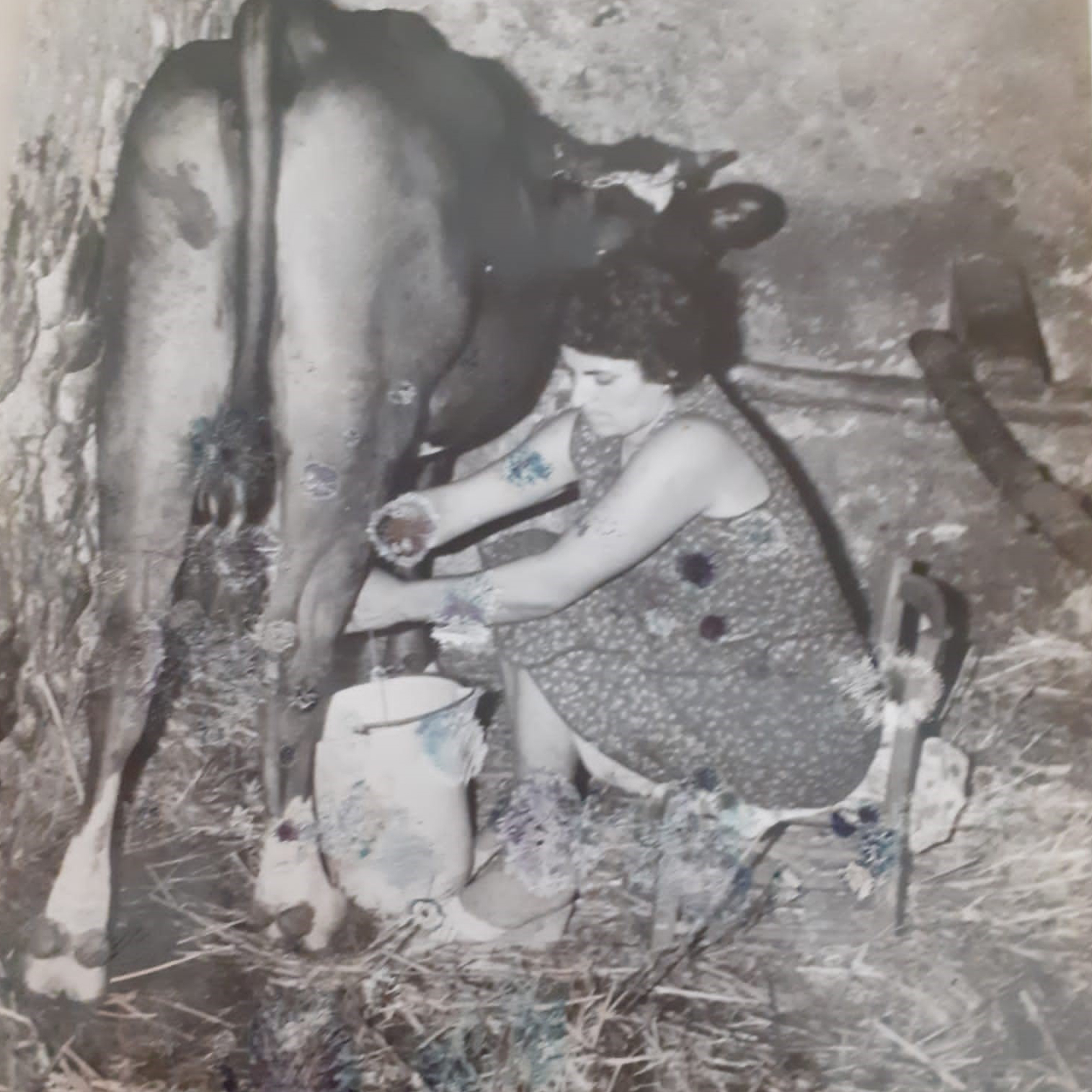 Antonietta was expected to help out on her family's farm in Torre Le Nocelle, Italy. Here she is captured milking a cow on her family's farm during the 1960s.
Arriving in Reading
Reading was worlds away from the small rural towns and villages in which many of these Italians had grown up. Initially, many struggled to navigate the busy town.
Even though Pietro had previously worked in Switzerland, he had never been to a town as big as Reading before. To ensure that he didn't get lost every time he went out, he thought of creative ways to remember his way home. 
By 1949, 8,500 Italian migrants were entering Britain each year with numbers peaking between 1955-1957 and 1960-1962. Over half of these Italians settled in the south east.
Many historians of Italian migration to post-war Britain argue that most Italians arrived after the Second World War through Government recruitment schemes. However, Reading's Italian community was mainly formed through chain migration, where migrants from a particular area or kin group followed others to that same destination. Pietro's story is one example. His sister moved to Reading in 1954. After hearing how she had successfully married, found a job and bought her own home, he and his wife Antonietta made the same journey and arrived in Reading in March, 1964.
Where these migrants initially settled can be traced by searching local police and newspaper records because migrants had to report their address to Reading's Police Station. Italians who failed to do this were fined by the police. One example of this appears in the Reading Standard issue of 13 December 1940, when an Italian migrant, Maria Tedaldi, was charged in a Reading Court for failing to register her arrival. She was sentenced to either a fine of £20 or three months' imprisonment.
Archival records reveal that most Italians lived in Victorian terrace housing lining the streets of De Beauvoir Road, Donnington Road, Carnarvon Road and London Road. These houses were affordable for the migrants, and their closeness together allowed Italian families to recreate the small, village communities of their home provinces.
Throughout the 1950s and 1960s, Italians and other migrants from Ireland, Poland and India continued to settle in Reading. Some historians of Italian migration to Britain comment that many migrants left the country and returned to Italy during the 1970s. However, most of Reading's Italian migrants stayed.
I only came here to work, earn some money, then go back home [...] but you start a family and you realise, over the years, that you cannot achieve or have the things you have here in Italy.

- Pietro
Reading today
Today, Reading is a multicultural town with an international reputation. Its Italian community consists of hundreds of second, third and fourth-generation British-Italians who work in and around the town. While some have moved out of Reading, many have stayed close to where their parents and grandparents initially settled.
This large Italian community and culture in Reading continues to attract other Italians from abroad. Italians arriving in the town today are no longer migrating out of necessity, unlike those who came before them. They are often students or family members of those already established. They originate from Northern and Southern Italy and rarely stay in Reading permanently. They come to Reading for work, to study, or to immerse themselves in the local culture and many opportunities and new experiences that the town can offer.
Further reading
Post-war Italian Migration
Burrell, Kathy and Panikos Panayi, eds, Histories and Memories: Migrants and their History in Britain (London: IB Tauris & Company Ltd, 2006)
Colpi, Terri, Italians Forward: A Visual History of the Italian Community in Great Britain (Edinburgh: Mainstream Publishing, 1991)
Colpi, Terri, The Italian Factor: The Italian Community in Great Britain (London: Mainstream Publishing, 1991)
Duggan, Christopher, A Concise History of Italy (Cambridge: Cambridge University Press, 1994)
King, R, 'Italian Migration to Great Britain', Geography, 62:3 (1977), 176-186
Spiro, Margherita, Migrant Memories: Cultural History, Cinema and the Italian Post-War Diaspora in Britain (Oxford: Peter Lang, 2013)