This gallery is so named because it is a window on the Museum's varied collection of sculpture and decorative art full of natural light.
Visitors can see examples of art and artefacts from different ages, ranging from exquisite early 12th century Romanesque stones from Reading Abbey to stunning sculpture by 19th and 20th century artists, including Epstein, Gibbings, and Hambling.
This part of the Museum was originally built to house the Reading School of Art and the gallery is well-lit by natural daylight from the windows along either side. The gallery is available for evening functions.
Gallery Highlights:
Romanesque capitals from Reading Abbey
Sculpture by Jacob Epstein, Robert Gibbings, Maggi Hambling and John Tweed
Delftware plates and other ceramics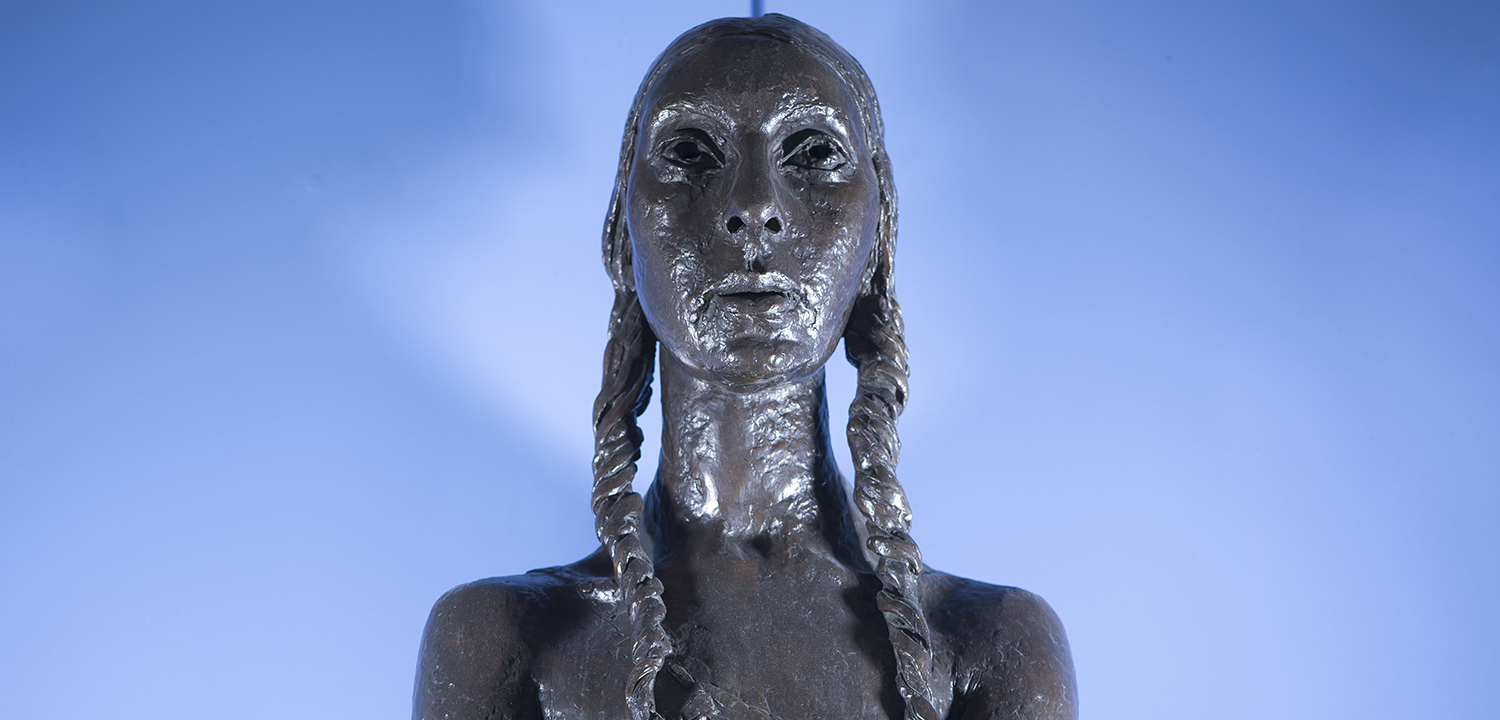 Rebecca by Epstein in the Window Gallery