Our invitation to you
As part of Oh Beautiful World!, we invite you to explore the idea of collage and create your own artistic response, combining Eleanor's sculpture, Wilde's famous declaration ('oh beautiful world,' his first words after leaving Reading Gaol) and your personal beautiful world, be it shrunk to the kitchen table or a fabulous fantasy. You could write, draw, paint, make a video, or even add your own illustrations to our 3D model itself. The opportunities are endless.
Below, enjoy several of the responses made so far.
Oh beautiful world! by Giovanna Vincenti
In this animation, Giovanna combines Eleanor's sculpture with many of the beautiful flowers made by artists for the 2016 Lilies for Oscar Wilde project and the 'little tent of blue' that Wilde described so poignantly as a glimpse of freedom while in gaol.
Learn more about the Lilies for Oscar Wilde project in this catalogue of artists' responses.
Oh beautiful world! by Martina Hildebrandt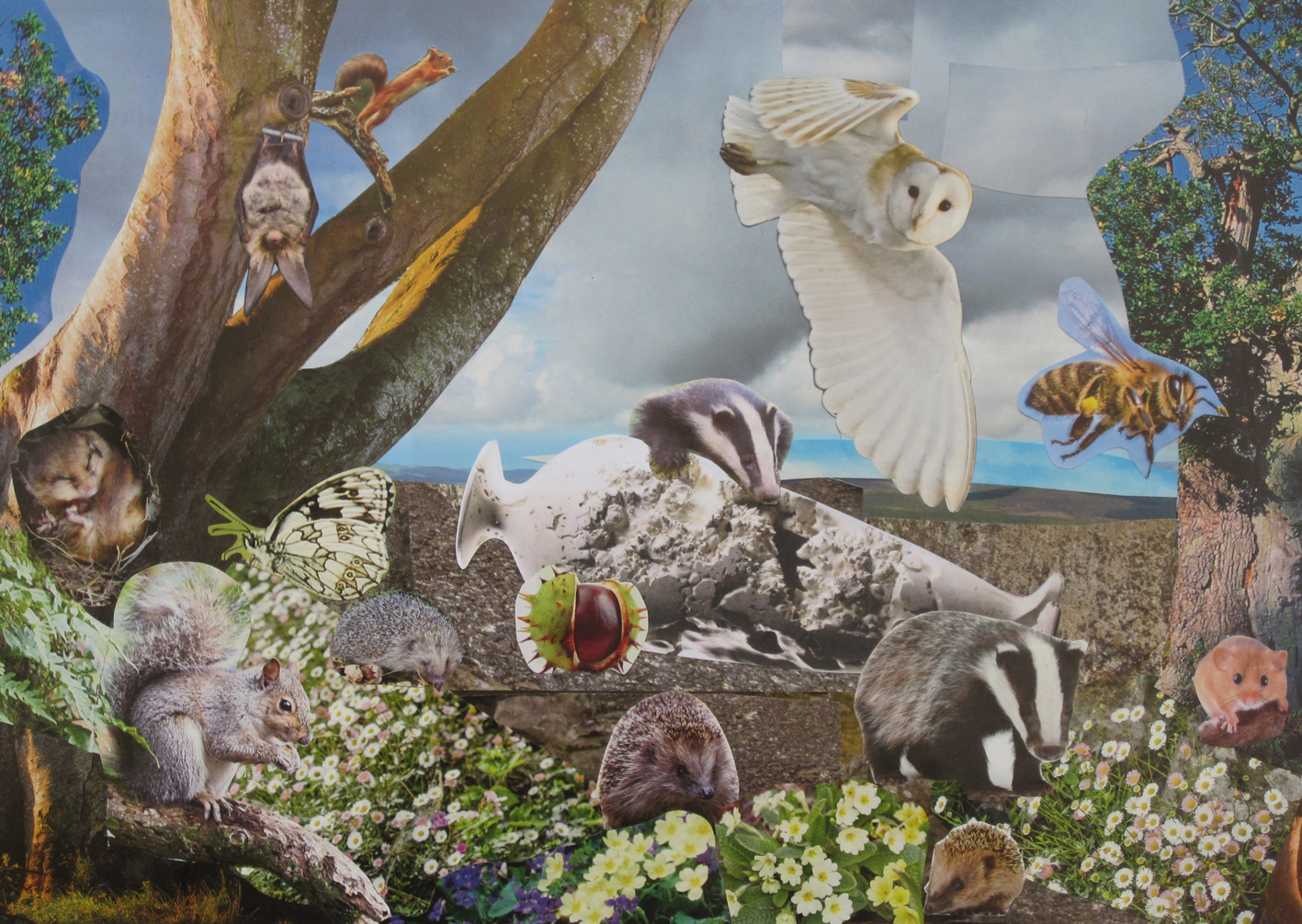 Nature and chaos beautifully overlap in Martina's collage, affirming life over the natural order.
Singular world, by Jim Attwell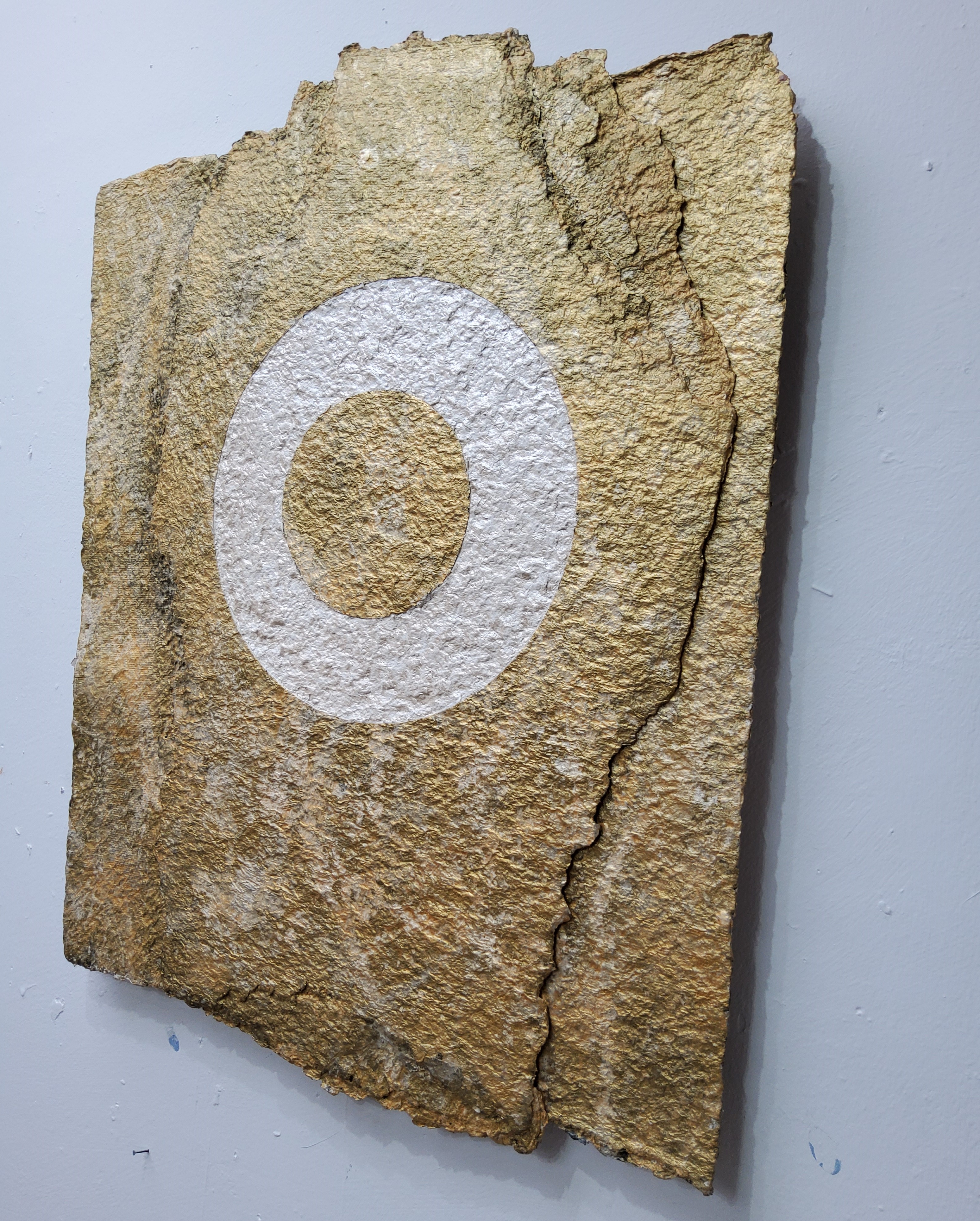 Jim loved the physicality of Eleanor's sculpture, and so developed a series of abstract paper-reliefs as a tribute to it.
Oh beautiful world! by Therese Lawlor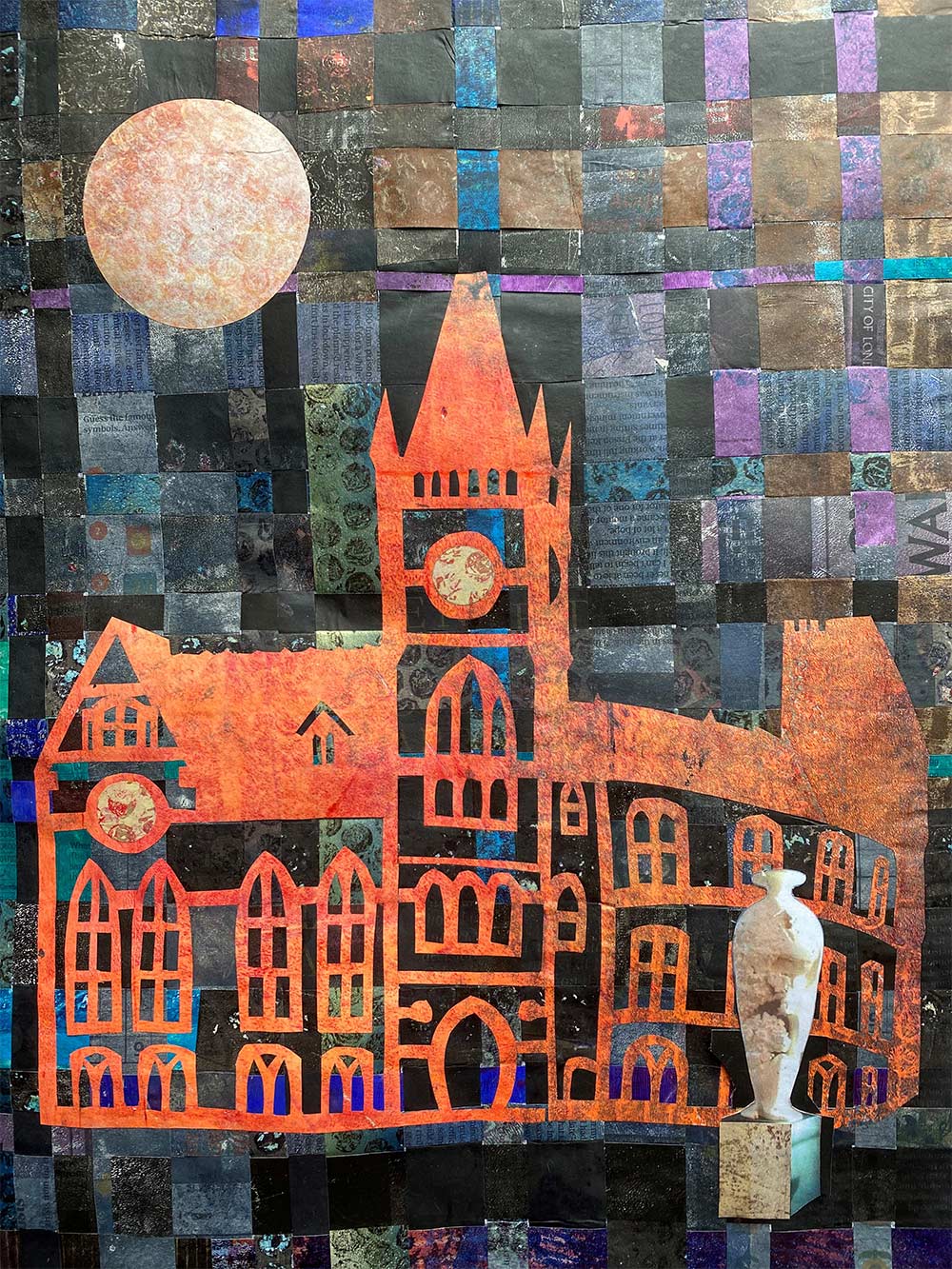 Therese creates another moonlit scene, but here the statue of Queen Victoria outside Reading Town Hall has been replaced by Oh Beautiful World!.
Oh beautiful world! by Elaine Blake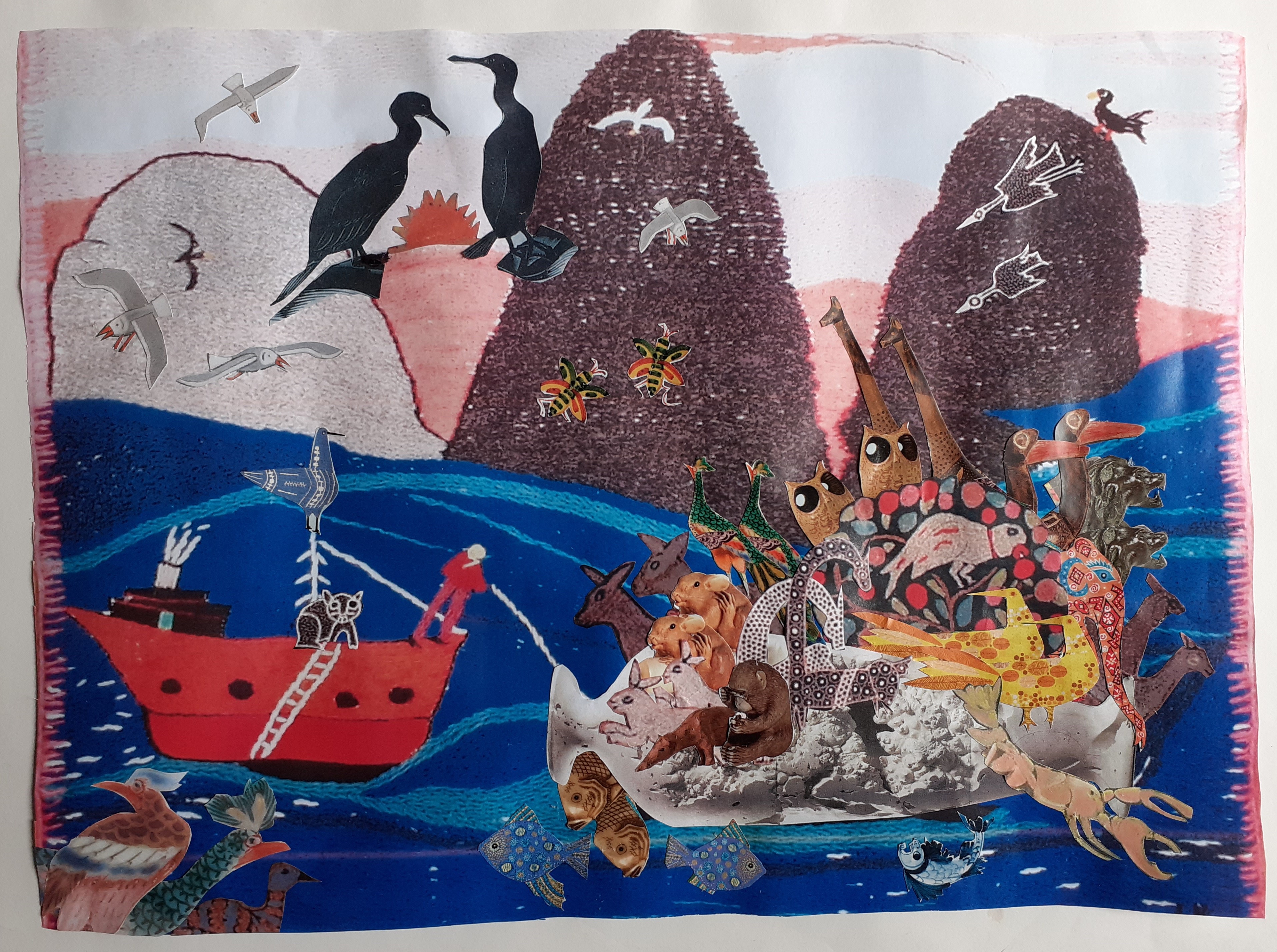 As Reading Museum's Art Curator, Elaine's world has recently been busy saying farewell to our ANIMAL: World Art Journeys exhibition. Elaine created this collage by combining images from ANIMAL with Oh Beautiful World!.
Oh beautiful world! by Jo Dennis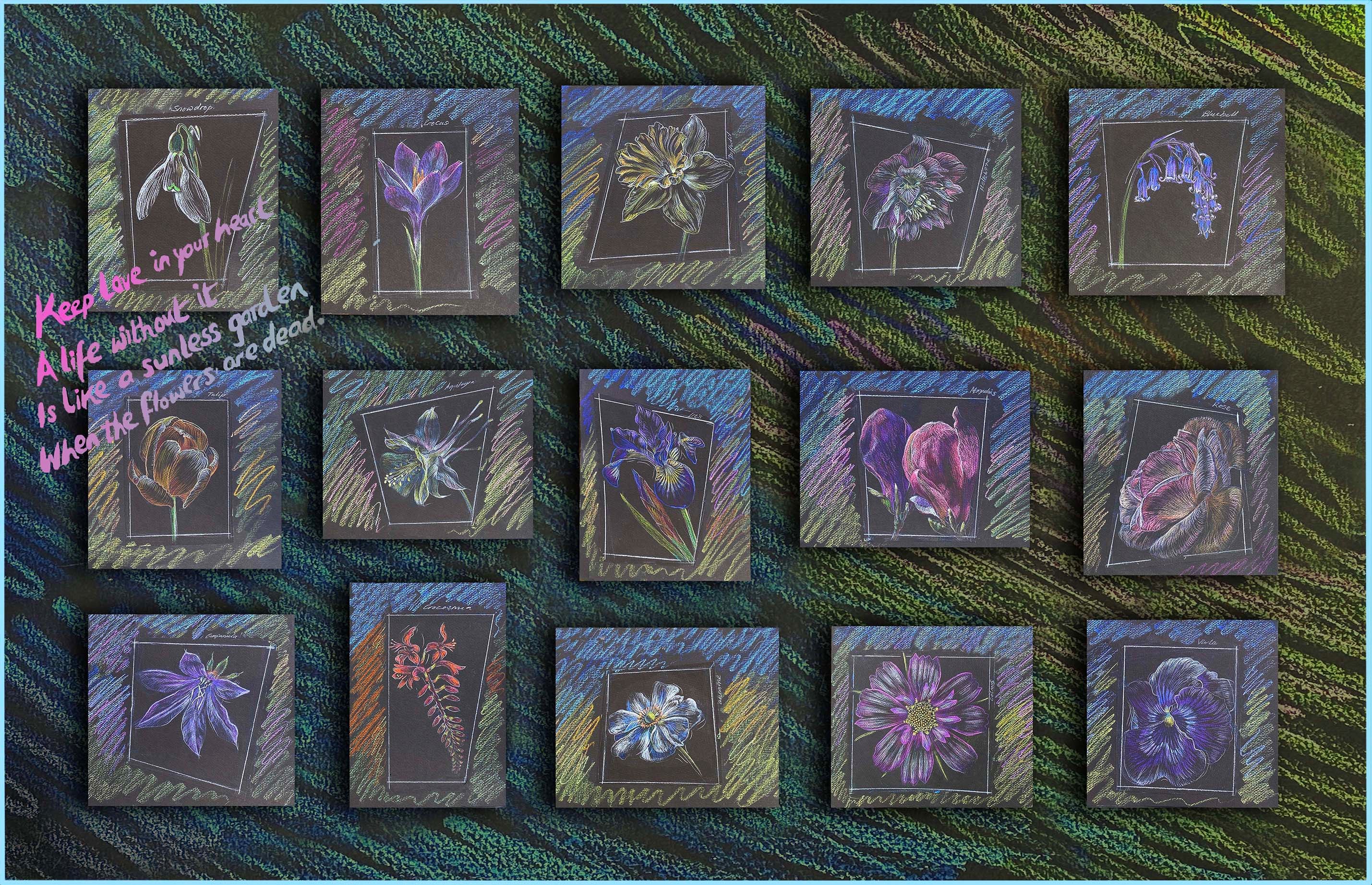 Twelve months into the COVID pandemic, Jo has collaged drawings that she made throughout the year of flowers in her garden, combined with a quote from Wilde.
Our invitation to you
We hope these pieces have inspired you to imagine your very own Oh Beautiful World!.
We would love to see your creations, and encourage you to share them with us via social media. Alternatively, if your artwork would be difficult to place in a social media post, then please do contact us via direct message on either Facebook or Twitter, as we would be very happy to help.