Two huge mosaics from the abandoned Roman town of Calleva near Silchester are displayed on the walls in this naturally lit space, an ideal spot to pause and relax during your visit.
Here you can contemplate the most complete mosaics from Roman Silchester and enjoy the modern ceramics of Alan Caiger-Smith, produced at the Aldermaston Pottery between 1960 and 1998. Caiger-Smith was inspired by the Silchester collection when he visited Reading Museum as a child. An exceptional tall vase with red lustre decoration, designed and painted by Alan Caiger-Smith in 1992 is a highlight of the gallery 
Seating surrounds the Silchester 'church' mosaic, a Roman pavement with a design of chequers and lozenges from a probable 4th century Christian church. It was excavated at Silchester in 1892 and re-examined and lifted in 1961.
A glass lift runs through the space, giving excellent views of the mosaics and the ceramics mounted high on the walls.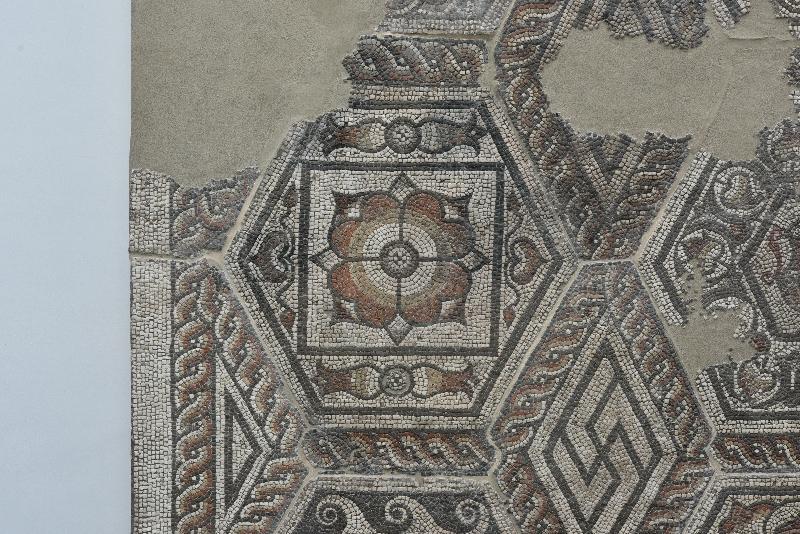 Detail of 2nd century AD hexagon pattern mosaic in the Atrium